We have an amazing team at Forest Square Dental. Our dentists and team provide comprehensive dentistry in Longview, Texas. When you come to our office, you will be treated with kindness and respect. Our treatments are comfortable and practical, helping you to get the results you need. Schedule an appointment with Dr. Scott Roberts or Dr. Raymond Nope at 903-758-3722 today.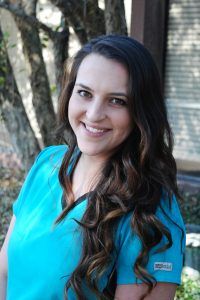 Jennifer Reinhard — Office Manager
For three years, Jennifer has worked as an office manager at Forest Square Dental. She makes sure the practice runs as smoothly as possible, ensuring that the patients have a great experience and leave the office feeling more informed and educated in regard to their oral health. Jennifer loves that our team at Forest Square Dental truly cares for each patient and provides the best care and treatment possible.
Jennifer was born and raised in Colorado and moved to Texas in 2007. In 2011, she graduated from Texas Christian University with a bachelor's degree in social work and a minor in child development.
She met her fiancé, Clarence, while attending TCU. Together, they have two sons, Clarence Jr. and Cannon. In her free time, Jennifer loves spending time with family and taking trips to Colorado to visit family and friends. She enjoys playing with her boys and spending time outdoors.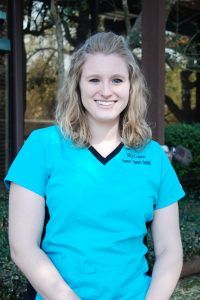 Kristen Bogenschutz — Registered Dental Hygienist
Kristen has been working as a dental hygienist at our office for over three years. She graduated from Tyler Junior College in 2014 and attended Texas Woman's University in 2015. Kristen likes getting to know her patients and helping them maintain optimal oral health.
Kristen and her husband have been married for five years. Together, they have a young son, who was born in 2017. In her spare time, Kristen loves spending time with her family. She also enjoys being outdoors and going hunting.
Lori Cox — Registered Dental Hygienist
Lori has worked with Forest Square Dental for over a year. She loves meeting and getting to know each of her patients. She enjoys taking care of their individual needs.
In her free time, Lori likes working out. She also enjoys riding bicycles and motorcycles. She and her husband, JC, enjoy spending time with their grandchildren.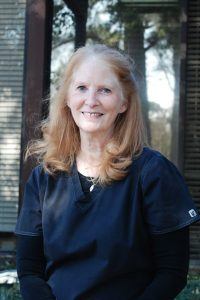 Marguerite Hawthorne — Registered Dental Hygienist
For over a year and a half, Marguerite has been working as a dental hygienist in our office. Marguerite has an associate degree from Tyler Junior College.
Marguerite enjoys seeing the kindness and consideration that is given to each patient. The practice is committed to giving excellent care and patient education, and she loves it. She works hard to make sure she treats her patients to the best of her ability.
Marguerite loves spending time with her husband Artie, her son Anthony and her grandson Jaxon. She feels so blessed to have such wonderful people in her life. In her free time, Marguerite stays busy with her many hobbies and activities. She spends time gardening, baking, hiking, reading, party planning and staying active in her various church committees.
She saw the Beatles on August 19, 1963. Although she was only a child at the time, she remembers it like it was yesterday.

Karen Maines — Registered Dental Hygienist
For over 20 years, Karen Maines has worked at Forest Square Dental as a dental hygienist. In 1980, Karen graduated from the University of Texas Health Science Center, San Antonio. Before that, she attended Pine Tree High School and Kilgore College.
Karen loves that we deliver superior dental service with compassion and care while at the same time having fun. She works hard to provide the patients the best care and to educate them so they can make informed decisions about their dental health needs. Karen genuinely looks forward to coming to work with her dentists and coworkers because they are fun and very capable.
She is married to Randy Maines. Together, they have one daughter, Alicia Taylor. In her free time, Karen enjoys water skiing and bicycling. She is a member of the Rotary Club and is active in multiple civic organizations. Additionally, she is a musician in the East Texas Symphonic Band.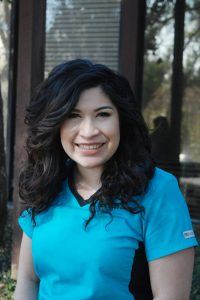 Victoria Falkenstine — Registered Dental Assistant
Victoria joined our team over a year and a half ago. She graduated from dental assistant school in August of 2017. Victoria loves that we provide quality care and education to each patient in a friendly and warm environment. Her goal is to create a great experience for each patient, starting when they schedule their appointment to when they are actively receiving treatment.
Victoria has been married to her husband, Tim, for five years. In her free time, she enjoys playing volleyball, piano and guitar.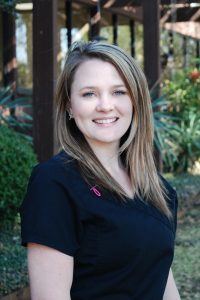 Jennifer Harley — Registered Dental Assistant
Jennifer started working at Forest Square Dental in 2017. She graduated in 2013 from a dental assisting accredited school. She is also certified to use nitrous oxide.
Jennifer enjoys getting to know the patients and likes working with a team who has the best interest of their patients in mind. She provides quality dental care during dental treatments and helps with patient education.
She is a Colorado native. Jennifer moved to Texas in 2007 after graduating from high school. She is the wife and mother of two children, Raelynn and Tristin. In her free time, she enjoys horseback riding.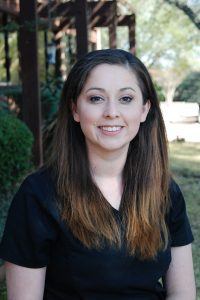 Priscilla Rice — Registered Dental Assistant
Priscilla has been with our practice for over two and a half years. She graduated from Eastex Dental Academy in 2016. She loves being part of a team that cares about each patient. She shows compassion for each patient she works with, helping to treat and relieve any anxiety that occurs during dental treatments.
In her free time, Priscilla enjoys crafting, crocheting and painting. She has been married since November 2007.